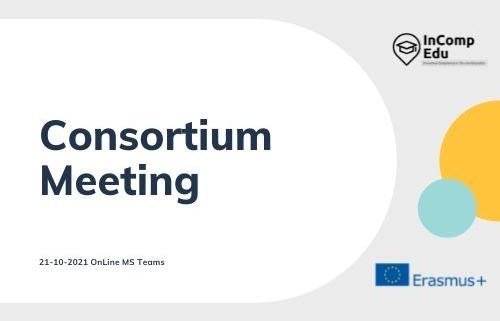 Work meeting, Friday 22 October 2021
A working meeting of the consortium that is part of the InComp Edu project was held on Friday, October 22.
The meeting concerned the scheme and progress of work under IO1 and IO2 activities.
– In the first part, the discussion focused on the progress of work on the questionnaire on the challenges in online teaching during COVID-19.
– In the second part the discussion was about the IO2 deliverables and the time of their completion according to the work plan,
– In the last part of the meeting, the project consortium talked about the interviews, which is one of the outcomes for the IO1 and IO2 booklets.
Please find attached of the meeting minutes.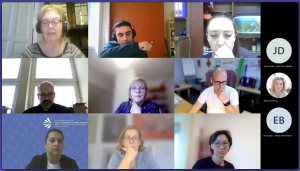 21-10-22 Consortium Work Meeting (online)

https://incompedu.ug.edu.pl/wp-content/uploads/2021/10/Kopia-Orange-and-White-Geometric-Creative-Writing-Education-Presentation.jpg
500
500
adabor
https://incompedu.ug.edu.pl/wp-content/uploads/2021/04/InComp-Logo-BW-kopia.png
adabor
2021-10-25 10:03:16
2022-01-21 10:17:39
Work meeting, Friday 22 October 2021